My Other Sled`s

*
Viking Photo`s
*
Race Photo`s
*
Vintage Photo`s
*
Other Sleds
*
Events
*
Links
*
*
Work in Progress
*
ID your Viking
*
Guest Book
*
E-Mail Me
*
For Sale/Wanted
*
* Bulletin Board*
Dedication
*
Winnipeg/St.Paul
*
Home Brew
*Classifieds*
*
Past Quizlet Results
*
School WebRing
*
*
Jason`s Stories
*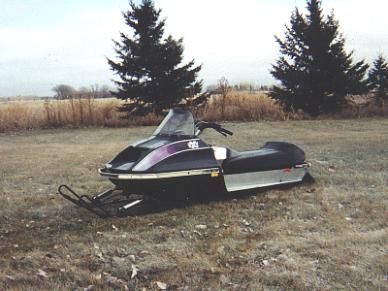 1972 EXT 340 Mod.
Here is the pride of the none Viking sleds. This is my 1972 Arctic Cat EXT. It is the 340 Modified version. I bought this sled from a friend of mine.
He bought it from a friend of his from Michigan shortly before he sold it to me. The sled still has the factory original engine.
I have owned this sled for a few winters now, I am hoping to get to ride it for the first time some winter.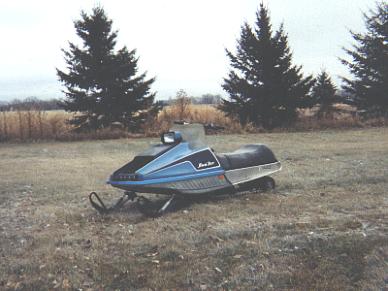 1975 Sno-Jet 440 SST FA
Here we see my 1975 Sno-Jet 440 SST Free Air. This was quite the sled in its day. I bought this sled in the summer of 1995.
The sled is pictured here with only 426 original miles on it. The Picture was taken Dec. 1999. I have did get a chance to ride this sled.
The sled was a fun ride for sure. Someone saw me hauling it down the street in the back of my pickup, and had to have it.
Yup, I sold it.............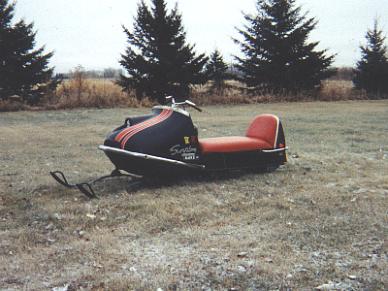 1969 Scorpion
Here we have my Scorpion Snowmobile. I bought this sled just as it looks. The sled was not rode to much, as it was last registered in 1973.
I even got the factory cover with it. It had the 290 single Sachs engine.


Next
Back
Home