Jason`s Stories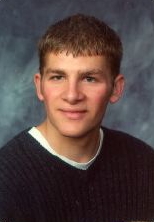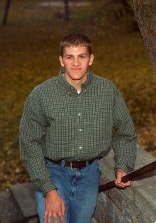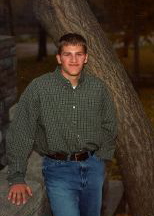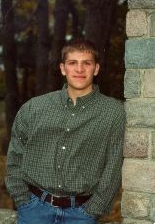 In this section Jason has decided to write about personal stories in his life that let you in on who he is, and who he was back in the day. I do hope that after reading this section you do not think he is a total freak. He is just being honest about some of the crazy things he has done in his life!

Shirtless Wonder
Come and Stay at the YMCA
When Grandma's Attack...
Preschool Male Escorts
Myself and Blow-UP Betty
Second Grade Little Mermaid Fiasco
Smarter than your Average Kindergartener
Jon's One Testacle
Run in with the EX-Con...

I am going to start off with a classic work story. It all starts out about 2 years ago when I was working at a local mexican food restaurant.It was the dead of winter in the cold month of January in Fargo. I was supposed to be at work at about 8 AM. I was incredibly late due to my ability to sound out my alarm and fall right back asleep. So needless to say I was up at about 10 AM, which is still a miracle. I can't believe I got up that early! When I realized what time it was I decided that I best be getting ready to go to work in a quick hurry. I Jumped out of bed, grabbed some socks, my contacts, my jacket, and jumped into my car. I get there and I am working my ass off to get things ready to go for the noon hour since I was the only one there and had to have things up and going by 11 AM. When I finally got all caught up I unlocked the door and decided to go put my contacts in and put some socks on and other such morning activities. I head back to the bathroom get all of that stuff done and go to take off my winter coat. When I got it off I realized that I was not wearing a shirt at all! This is not a good thing when you have to be dealing with customers all day long. So I call home and wake up my brother and say "Jeff, I need you to bring me a work shirt. I don't have one and I really really need you to do this." His response to me was "What do you need a shirt for, just put on a jacket that they have for you there" He really did not understand what I was asking. I had to repeat that I needed him to bring me a shirt multiple times before he would bring one for me. So when he came he went through the drive thru and was all pissed at me cuz I woke him up. Then he saw me take off my jacket and said, "Why aren't you wearing a shirt?" I replied "Jeff, Why do you think I wanted you to come and bring me a shirt!" He said, "I thought you had a shirt, just not a work shirt" Needless to say I still get crap about that stuff when I go back to where I used to work, and from my loving brother. This story should let the whole world know that I do not function in the morning at all!
---
This is one of my most embarassing ,yet funny as hell stories. It takes a big man to admit to this story, so listen up! Setting: I am 18, the summer before I go to college. I am at the YMCA walking in to go work out so that, you know, maybe I can try to look in shape for when I go to college. So anyway, I am walking to the front door of the Y, and realize that I have to fart. Much to my dismay I soon realized that I didn't have to fart, I had to shit. Now, SO I am an 18 year old who accidentally shit his pants. I was in shock. I could not believe that I had done something like that. So I decide that I am going to go in the Y to go throw away my boxers, because frankly, I did not ever want to wear those things again. So I go into the locker room and throw them out and leave the Y. I am sure that the people at the front desk were thinking, what in the hell is this guy up to? So I am driving home and the first thing do when i get home is go upstairs where my dad and brother were doing something in my dad's room and I said "You guys are never going to believe what I just did" "what?" " I just shit my pants!" Now I have to admit that I thought this was rather funny! Yes, gross and disgusting, and really reflects poorly on me, but seriously, how many 18 year olds do you know that shit their pants? Me? I am the only one I know! So now my friends at college in Duluth refer to me as "Shitty" "Pants" or a combination of the 2, "Shitty Pants". I am going to be on an intramural volleyball team this next semester and the name on the back of my shirt is going to be "Poopy Pants". We toned it down some so that we don't get in trouble.
---
When I was about 5 years old my brother and I were chilling at my grandma's house on the weekend. I believe we were making a car race track that we could make the match box cars drive down and something happened between he and I and we got into a fight. We were hitting and screaming at eachother when grandma came to bust things up. She got really pissed and put us both on a knee so our heads were facing eachother and started to "spank" us. Well at this point my brother and I were looking at eachother and laughing because grandma was trying to spank us and we couldn't really even feel the pain. This made grandma even more pissed so she decided that the best idea was to separate us and make us sit in separate rooms for awhile. Jeffy and I were laughing the whole time we were in the room and we could both hear each other laughing so it made it even more funny! Grandma was so pissed. I have never seen her that mad before in her life. She is usually the most relaxed and kind person.
---
When I was about 5 or 6 I was a crazy crazy kid. This next story I am about to share with you is something that people informed me of. I was not aware that I had done this but I guess I did!. Let me set the mood here. Debra, Laura, myself, "Little Angie" and I believe there were a few others there were all in my garage having what I called a "Dance Party". I swear I'm a crack baby! Anyway, We were listening to the "bee bop" station on the radio. (It's a top 40 radio station, but for another reason some of my friends and I call it the bee bop station.) Then I guess I got a wild hair up my ass and decided that I would make a small porno in the garage and become a stripper! I'm like 5 years old and start taking off my clothes for these people who are my good friends back in elementary school! So i guess I am dancing around to a Madonna song taking off my oshkosh bibbs and getting into the swing of things. So there I am down to my underwear and my brother and his friends peek into the garage through the window on the side and well needless to say I then stopped at my whitey tighties. I do not think that my brother remembers this story, but my friends do. I can't believe I would do something like that. It is so not my style! I guess I never knew I had that in me. I guess i now know that if I am ever short of cash I can always resort to stripping! What I want to know is how does a 5 year old learn about stripping? I am a piece of work.. that is for sure!
---
So you all don't think that I am a wierdo I will tell you that blow up Betty was a gift to me on my 16th birthday. My friends Christa and Cindy and I decided that we would take Betty for a ride in my car. We dressed Betty in an old see thru football jersey and a pair of shorts I had from when I was 5 years old! I was, of course driving and at different times it was either Christa, Cindy, or Betty sitting shot gun. We made it a point to go to the airport where a lot of people have sex and we made it seem like Betty and I were having a great time in the front seat there. I am pretty sure we got a few crazy looks from the other people there who were actually having sex in their cars while watching the planes come in. So we leave the airport and as we were leaving Chirsta and Cindy thought it would be funny to stick Betty out of my moon roof on my car and duck and honk my car horn. So as they decided to do this a cop drives by. They made Betty wave at the cop while she was taking her shirt off basically. I was shitting my pants (not actually as in the YMCA story) because I thought for sure we were going to get pulled over. They thought this was the funniest thing to do so they tried to make it look like Betty and I were getting at it in the car the whole time I was driving. This was quite the experience I might add. I sure do wonder what the charge would have been if the cop would have pulled us over? Can they charge me with indecent exposure? I am thinking it would be reckless driving since she was hanging out of the car. I do have some sad news on this story though. Betty is at the local city dump. She had to go there because my dad was putting clothes in my closet and asked me if this thing is garbage. What do you say to that? NO dad, I need Betty, she keeps me company at night! Prolly fucking not! I guess one last thing I should point out is that Betty isn't the kind of blow up doll with holes in certain key places, she was just the inflatable person kind. SO don't go off thinking that Betty was useful like that because that just makes me look sick.
---
Ok, It's time for the elementary school stories, which means that you are all going to figure out that I was THE bully of my elementary school back in the day. So the story starts out in the second grade and we are all getting our book orders handed out. Mrs. knutsen handed me my little mermaid book (Yes, I liked the little mermaid back then... It was a new thing then) and my little mermaid cassette tape of the music from the movie. So at the time I thought, "Cool, I get a tape too! I didn't realize that!" So I go home and I am playing the tape all throughout the weekend and my mom and sister are listening to it with me too. So I get back to school on Monday and the teacher says to the class that they should check their book club receipts because shy little melissa didn't get her little mermaid cassette tape. I knew right away that this tape wasn't mine. Was I about ready to give up sebastion singin under the sea? Hell NO! So I played it cool. Now for almost every day the teacher was asking if anyone came up with the tape yet. NO one ever spoke up. Then one day Mrs. Knutsen gave each of us a sealed envelope to take to our parents and not open them because it was important parent stuff. So I bring the letter home and give it to my mother... she opens it up and reads it and her face gets this maddening look. Then she freaks out on me and says "IS THAT LITTLE MERMAID TAPE YOURS. NO!! IT'S NOT! DAMNIT JASON, YOU BRING THAT BACK AND APOLOGIZE TO THAT GIRL. GO TO YOUR ROOM, YOU ARE GROUNDED!" So I was upset and scared because I had to go to my teacher and give her the tape and then stay after class to apologize to Melissa. I felt like the biggest shmoe in the world. The main reason I chose to share this story is because I have many more bad, bad, bad, stories to tell all of you about my elementary career and this was the start of my bad assness. I do, however, want to mention to all of you out there that the continuing elementary stories are very bad, and I do feel bad for what I have done. STILL!
---
Here is the story. Picture my grandmother and I going to elementary school the first day. I was all excited yet a little bit scared inside because I was in a school with all the big kids and such. So we sit down and grandma leaves. The kindergarten teacher, Mrs. Nelson, started talking all nice to us and of course has to console the crying kids because they missed their mommies and daddies. After we all started playing with the toys and things we all started to get to know each other and start to have fun. Then Mrs. Nelson started teaching us the Alphabet. Of course me being the genious I am I knew the alphabet because my grandma taught it to me.. and the little song that goes along with it. So when the day was over I went outside and played on the playground some to wait for grandma to come and pick me up. So day number two. After grandma walked me in to the room I decided that this kindergarten stuff wasn't so much fun. I was way too smart for this.. I wanted to learn how to read! So I decide to take myself to the first grade room. I walked in and just sat in the desk of my choice. Then once the bell rang some girl standing right by my new desk started crying and the teacher came over and was like why are you crying? She said this boy is sitting in my desk. I have no where to sit now.. so she talked to me and was like what are you doing in this room.. did you lose your way? I said NO.. I am too smart for kindergarten and I want to be in first grade now so I am going to sit here.. then she escorted me back to the kindergarten room and Mrs. Nelson had to explain to me how the school system works...For the love of all things holy.. what was I thinking?
---
Like I stated in the last story, I am not proud of this story. It starts out that Corey, Jon and I are in the playground and Jon decides to tell us that he only has one testicle and that the other one is lodged up someplace by his stomach. Now, I guess I had (or still have) a rather large mouth and I had to tell the girls that we hung around that Jon only had one testicle too. Well it turns out that Jon and Sarah, one of the girls we hung around, just "broke up". You know how those elementary relationships are, cool one day, kooties the next. So as to pay back Jon for dumping Sarah, Sarah tells Jon that she is going to tell the whole school that Jon only has one ball. Jon starts freaking out and crying and stuff. So I run over to Sarah and say "What the hell do you think you are doing?" and proceed to tell her that she better not say a word to anyone while I pull the shit out of her hair, oh yeah, and trip her. (I am sorry, I really am not like this anymore) So Sarah and Carrie are running around laughing and telling people secrets. All of us guys assume that they are talking about Jon so we head in and talk to our teacher, Mr. Grosz. He sends us all to the principals office and goes to get the girls to bring their asses in too. (By the way, This was all during lunch recess) The girls get in there and we are all sitting in complete silence and the girls start crying cuz they have never been sent to the principals office and Jon is crying cuz he thinks the whole world knows about his tesicle problem. The principal comes in and straightens things out and Jon and all of us find out the girls were just running around pretending to tell secrets to people about Jon. Needless to say after this Jon and Sarah made up and started "going out" again. This was one of my many trips to the principals office. I still am trying to figure out what gave me the right to decide that it was ok to tell Sarah and Carrie about Jon's problem. I'm an ass. Frankly, I am not going to share anymore stories about how I was such an asshole in elementary school. I seriously thought I was better than everyone else. What the hell was I thinking. I have apologized to most of the people involved in these stories many times. Just imagine some of the worst things a kid could do and I have prolly done them on the school playground. HEY NOW.. SOME OF YOU BEST BE GETTING YOUR MINDS OUT OF THE GUTTER IF YOU ARE THINKING THAT!
---
So as you should all know by now I used to work in a mexican restaurant. One of the ladies I worked with was a huge crack whore with a ex-con as a boyfriend... FOR 15 YEARS! Thinking maybe it's time for marriage, no? So anyway, one day she tells me that Bob, her crack selling BF thinks that I want her and that I hit on her. Umm.. how bout no! So her and I laughed about that one for a good 30 minutes. Then the next night I go into pick up my pay check or something like that and Michelle and Jason are working. Michelle had just started there for maybe a month or so. Jason was and had been at the Taco Shop for a long time. So all of the sudden Jason starts telling me that when Bob came to pick up Sue today he was talking about how he was going to kick my ass because he thinks I am having sex with his bitch. I was all like you have got to be kidding me. I started to panic, naturally, because he is an EX-CON for the love of God! So I am all like "what should I do you guys, Sue told me yesterday that he thinks that her and I are getting it on!" They just were like ok.. so maybe you should not come into work tomorrow, and I was thinking well then who the hell is going to cover for me? I never have trusted Jason so I asked Michelle a good 5 times if this actually happened or was Jason totally bullshitting me. She said that it happened and I said well I know you wouldn't lie to me so fuckin shit! Then Jason and Michelle thought that I should call the manager and let him know that I was going to get an ass beating tomorrow in the store.. so Jason dials for me and I take the phone and am like, "Paul, I am pretty sure that I am going to get beat by Bob tomorrow at work." Naturally Paul was like what the hell are you talking about? Then all of the sudden Michelle and Jason start bustin a gut they were laughing so hard so I think then I figured out they were just playing with me so I tell Paul that I am a moron and I'll talk to him tomorrow when he gets to work. Then I hung up and got pissed at Michelle for lying to me! (Can't trust girls). The even wierder thing is that neither of them knew that I had had that conversation with Sue about Bob thinking that I wanted her junk. So they totally got lucky with that one. I sure felt like an idiot though when I saw my boss in the morning. MIchelle has yet to fail not to remind me of that story like every time I see you. Thanks again for scaring the shit outta me Michelle. You'd freak out too if the guy is wanted in like 4 states.. and I am pretty sure that he is too.

"I guess I should feel like one of the most stupid people in the world for some of the crazy things I have done, but oh well, we all do some crazy shit!"

Jason